Membrane Doors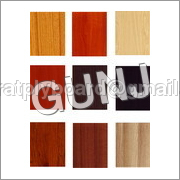 Membrane Doors
Product Description
Membrane Doors
We provide Membrane Doors having different surface finish such as matt, high gloss, relief, and others. Our efficiency to design and develop durable membrane doors which are resistant scratching, water, moisture, and corrosion. Various styles are offered by us such as classical, modern, European, country, and others. Our membrane doors are available in unique designs with dimensional accuracy and a vast color series that depict fresh trends of the market. We have the expertise in designing and developing unique membrane doors as per the requirement of the customers.

Key Traits:

Attractive design
Perfect surface treatment
Vast range of colors
Unique styles
Download PDF Page for more details.